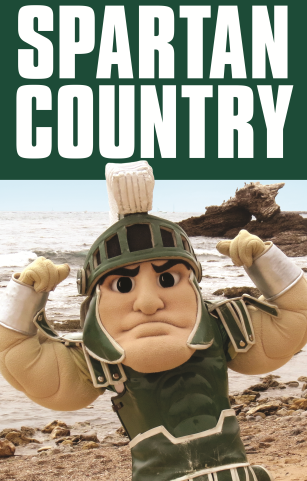 Sunday August 10, 12 -3pm
Sparty welcomes you and your family to join Spartans from around LA for a Spartan themed picnic featuring Faygo, Coney Dogs, cherries, games and more! Don't miss this rare opportunity to meet Sparty in the flesh on the West Coast! This is a great chance to hang out with MSU alumni, current students and tell the incoming freshman from LA what it's like to be a Spartan! Jim Cotter, director of Admissions at MSU, will also be in attendance. Food and drinks will be provided, but if you have a favorite dish or fun game you'd like to share, feel free to bring it along.                    Bring your Spartan spirit for an afternoon of fun for the whole family.
https://www.eventbrite.com/e/spartys-msu-new-student-sendoff-picnic-is-sunday-august-10-tickets-12309876171
 This event is free, but please RSVP so we can get an idea of a headcount. Thank you!
Crestwood is a neat little Brentwood hideaway just 6-7 minutes off the
405 freeway/Sunset Blvd exit.  Convenient to everyone.
http://www.laparks.org/dos/parks/facility/crestwoodHillsPk.htm